What an incredible morning it was at AppleFest this year.
We had a very large crowd and so many creative pooches and parents that dressed up to entertain all the kids and adults alike! WOW.
Our winners are below in the group photos – and we'll also feature photos below of each individually.
You can review all the photos on Flickr.
Thanks to Alderman Pawar for getting us started and to Dan Gaughan, our Emcee from Urban Pooch, for keeping things organized. And we couldn't do it without the generosity of our judges – Alley Ballard, Evan Singer, Lori Buerger, and Noodles! Thanks!!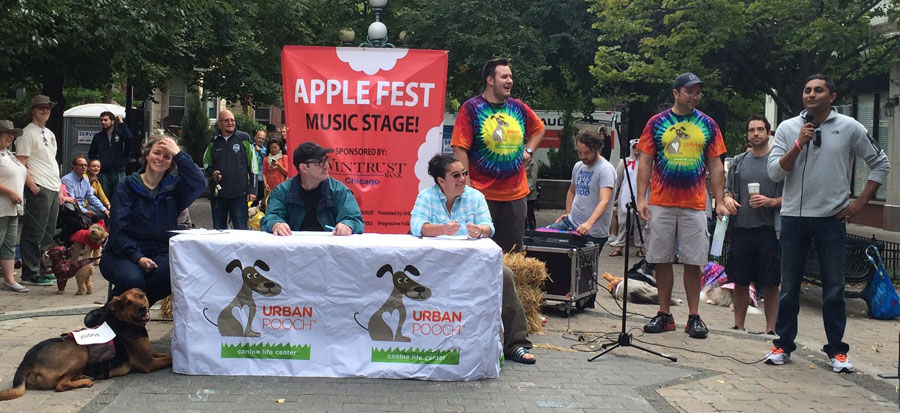 We had our largest group of participants ever – 21 dogs, some who even had coordinating costumes with their parents. The crowd was loud and enthusiastic and that certainly led to all the excitement. Thanks to everyone for being there and participating.
We hope you'll join us on Thursday, Oct. 23rd for our Howl-O-Ween Party and Costume Contest at Urban Pooch Canine Life Center.