Retail Orders Delivered Right to your door Pronto!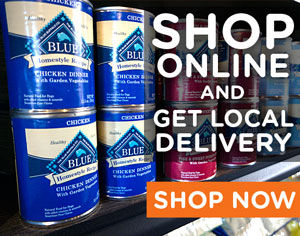 If you're busy and need food, toys, treats or accessories, heck, even if you need a personalized dog tag – Carmellia, Jacob or Luis can deliver it right to your door.
Delivery Charge: Urban Pooch will deliver orders to the following areas for $4.00/order if your order is under $40.00.
If your order is $40.00 or more, we will deliver free of charge.
Also, if you are a customer of the Playtime Express, we will deliver your order free of charge, during the time when we drop off your pooch.
Delivery Parameters
South to Chicago River, but we do not cross
North to Evanston
East to the lake
West to Central Park
If you are not within our delivery area described, but would like delivery, please send a note to: Shop@UrbanPooch.com — and provide us with your address and specific request – or call 773.916.6543. Please also allow some extra time for your order to be delivered.
Delivery Times – Please choose during checkout
IF ORDER IS PLACED BY NOON – SAME DAY DELIVERY
10:00 am – 12:00pm
12:00 pm –4:00pm
6:00pm – 8:00 pm
Visit Shop.UrbanPooch.com, place your order and we'll take it from there. At any time, you can call us to ask any questions or discuss your needs at (773) 942-6445.
Urban Pooch Canine Life Center makes all your pooch needs easier and simple! WOOF!
Come visit us in Chicago, IL specializing in quality food, treats, fun toys, and supplies for cats and dogs.