Hand - Made Treats Dog Training Pet Sitting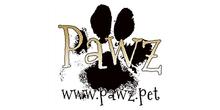 Urban Pooch Canine Life Center is proud to carry Pawz in Chicago, Illinois. We are devoted to all things dog & cat... Hand made treats, pet accessories, pet themed decor, pet sitting and training - all in one spot!
We hold a Wisconsin Pet Feed Manufacturer, Processor and Distributor license. All pet treats and food are all natural and have guaranteed analysis labeling.
Dog Treats & Accessorize
Hand Painted Bowl
Hand Painted Treat Jar
Just Treatz! Beefz
Just Treatz! Chickenz
Just Treatz! Chopz
Martingale Dog Collars
Dog Collars
Come visit us in Chicago, IL specializing in quality food, treats, fun toys, and supplies for cats and dogs.