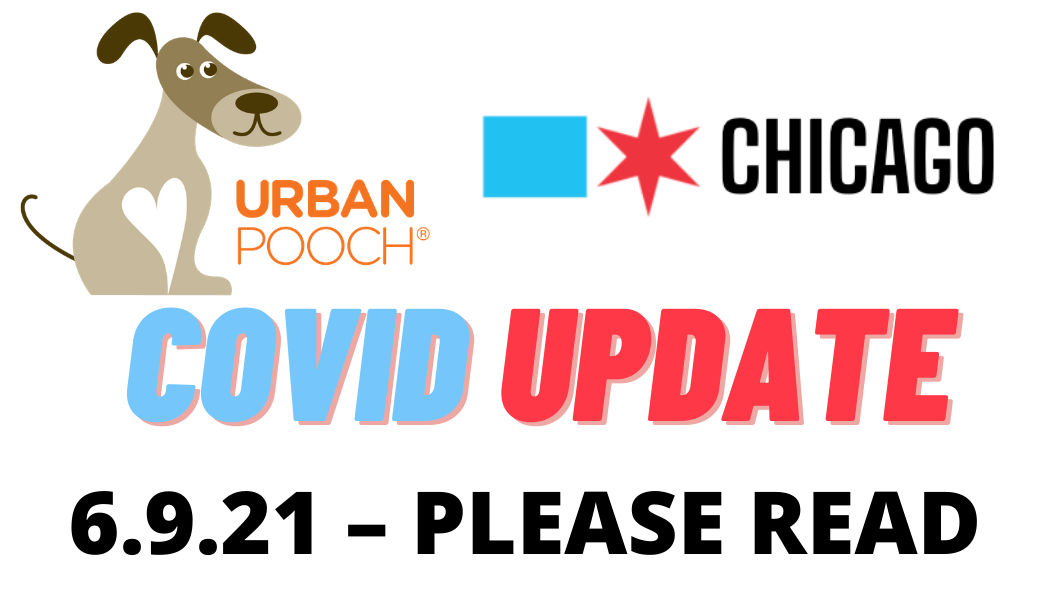 To Our Wonderful Clients and Friends of Urban Pooch,
Throughout the pandemic, Urban Pooch has always aligned with both the City of Chicago and the CDC in all our safety protocols. We are so happy that we've kept our facilities and team free of COVID infection.
Starting on Friday, June 11th: Urban Pooch will allow Fully Vaccinated Clients to enter both of our facilities without wearing a mask. In addition, Team Members who are Fully Vaccinated can choose to not wear a mask at work.
Almost all of our Urban Pooch Team Members are vaccinated. We ask all our clients to please respect the personal decisions for people who choose to keep wearing a mask. We want everyone to feel safe and happy while working and visiting our facilities.
Per the CDC,A person is "fully vaccinated" when it has been more than 2 weeks following receipt of the second dose in a two-dose COVID-19 vaccine series or more than 2 weeks following receipt of 1 dose of a single-dose COVID-19 vaccine.
NOTE: If you don't meet these requirements, you are NOT fully vaccinated and we ask that you continue to wear your masks and socially distance at all times inside of our facilities.
Starting Friday, our Front Desk Teams will be offering our clients a Free Urban Pooch Vaccination Card Holder to protect their vaccination cards. Urban Pooch reserves the right to ask any client to see proof of being fully vaccinated from COVID.
We also ask that you please notify us if you contract COVID-19 at any time, so we can follow the appropriate Infection Control Policy steps. Our goal is to always keep everyone - Pooch, Parents and Team Members safe & happy.
Urban Pooch Training Classes will now allow up to 2 parents per dog for classes. Our Team will guide parents on any further updates.
Stay Safe and Have FUN!
Ed, Dan, Dylan, Brittany, Jay + Aidan