February is Pet Dental Month
Great deals every week at Urban Pooch!
February is National Pet Dental Health Month! Urban Pooch has the knowledge (and some great deals!) to get your pup on the right track toward a clean and healthy mouth! Did you know that the American Veterinary Medical Association (AVMA) estimates that around 80 percent of dogs and 70 percent of cats have some kind of oral disease by age 3? A major reason for that is because a lot of us pet owners don't realize how crucial dental health is to the wellbeing of our pets. That stinky dog breath you've been avoiding could be an early sign that your pooch needs some extra attention in the oral care department.
First and foremost, the best medicine is prevention. According to the Academy of Veterinary Dentistry, only about 1 percent of pet owners brush their pet's teeth. Brushing your dog's teeth is like voting. You should do it early and often! The younger you start them at, the better, but the older they get, the more important their dental health becomes. It's important to only use toothpaste that is formulated for pets and a soft-bristled toothbrush. A toothbrush isn't the only tool that can help boost your dog's oral health though! Just take a look at some of the products we offer below and check out the great weekly deals on each one!
WEEK 1 DEAL: 25% OFF WHIMZEE'S DENTAL TREATS!
WHIMZEES has limited natural, functional ingredients and no artificial ingredients, colors, flavors, preservatives, GMOs, gluten, or meat. They're also high in fiber and low in calories and sugars! WHIMZEES' unique shapes help ensure proper blood flow through the gums and their groovy texture helps clean teeth to prevent plaque, tartar and bad breath. Enjoy 25% off any WHIMZEES products for the first week of February!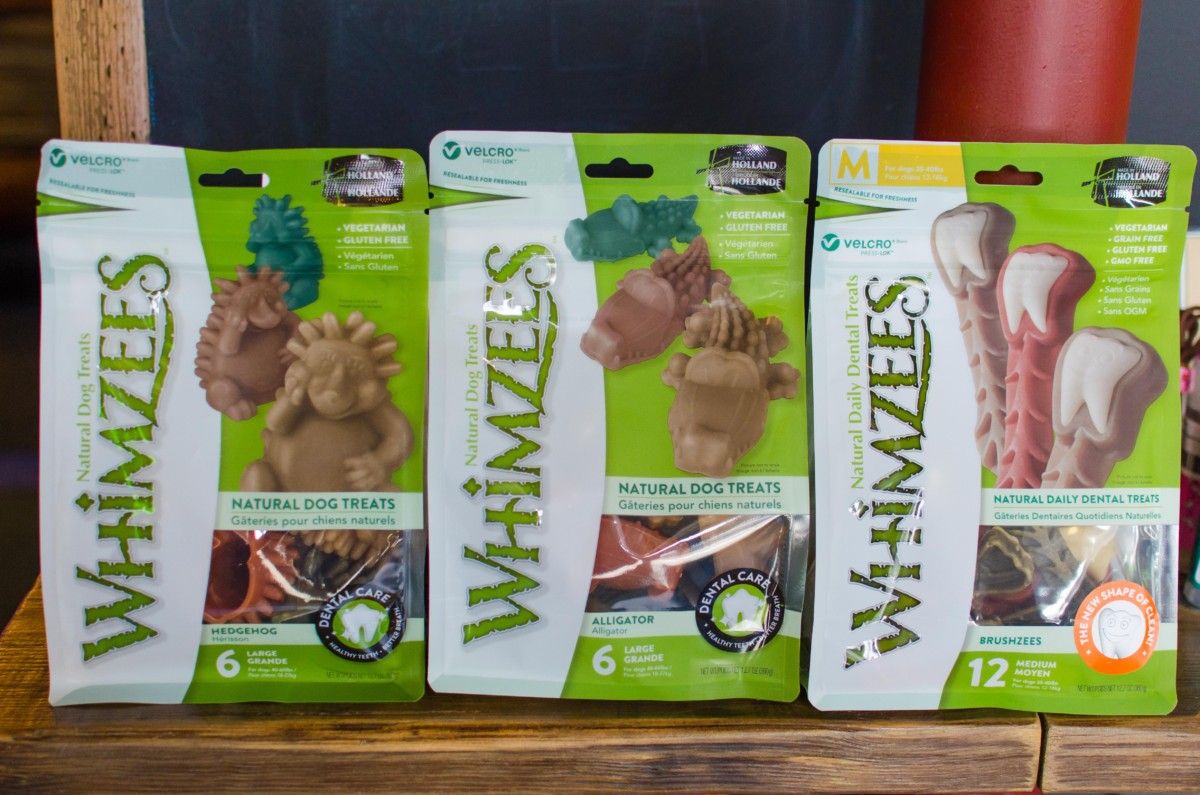 WEEK 2 DEAL: 25% OFF TROPICLEAN DENTAL PRODUCTS!
Tropiclean makes several oral health pet products that can aid in keeping your pooch's breath smelling fresh and their teeth sparkling white!
Fresh Breath Oral Care Foam quickly freshens breath, while supporting a healthy enamel, a bright smile, and clean teeth. No brushing-just apply directly to pet's teeth and gums!
Fresh Breath Liquid Floss goes to work on our dog's teeth, helping to fight plaque and tartar while also freshening their breath!
And with Fresh Breath Oral Care Water Additive, your pets can benefit from daily plaque and tartar defense, simply by drinking from their water bowl! Easy to use for both you and your pet—no brushing required!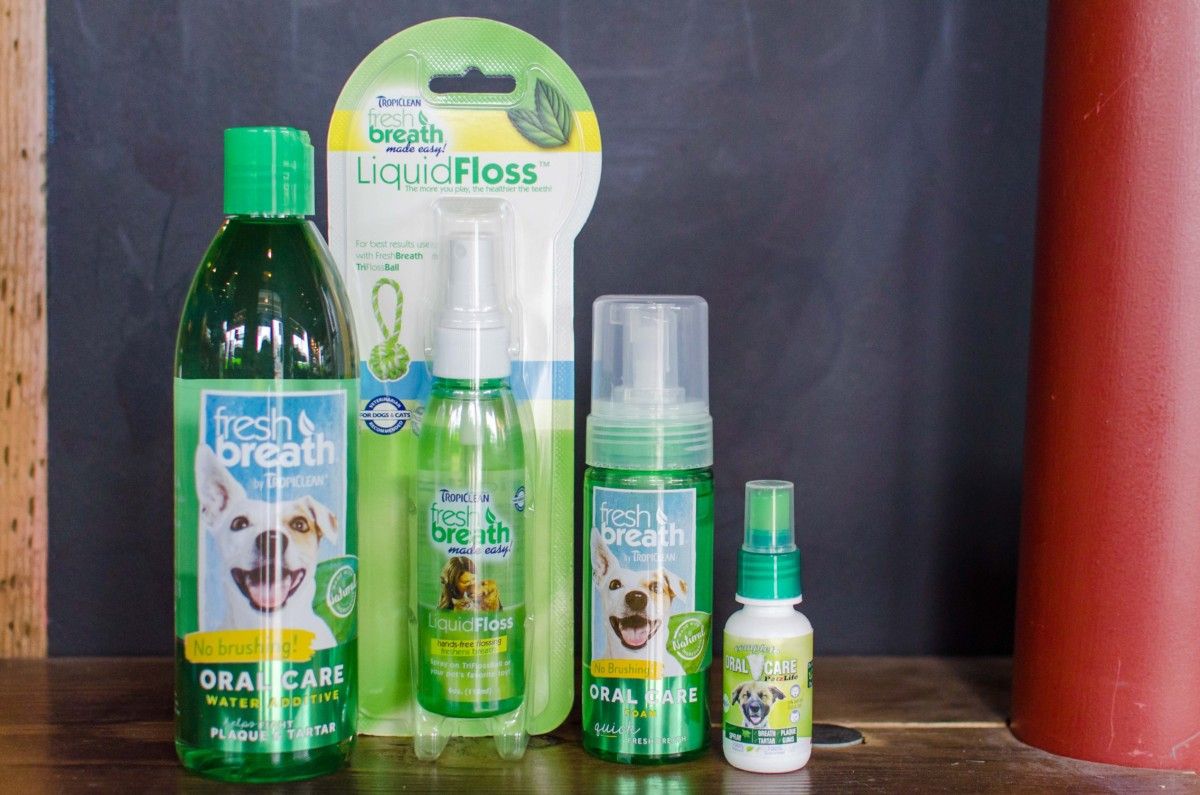 WEEK 3 DEAL: BUY ANY TOOTHPASTE, GET A TOOTHBRUSH FOR FREE!
While we do have some amazing dental health products, nothing really beats a good old fashioned daily teeth brushing! Every dog owner should own a toothbrush and pet-friendly toothpaste. To help get you there, we are giving away a free toothbrush with any purchase of toothpaste during the 3rd week of February!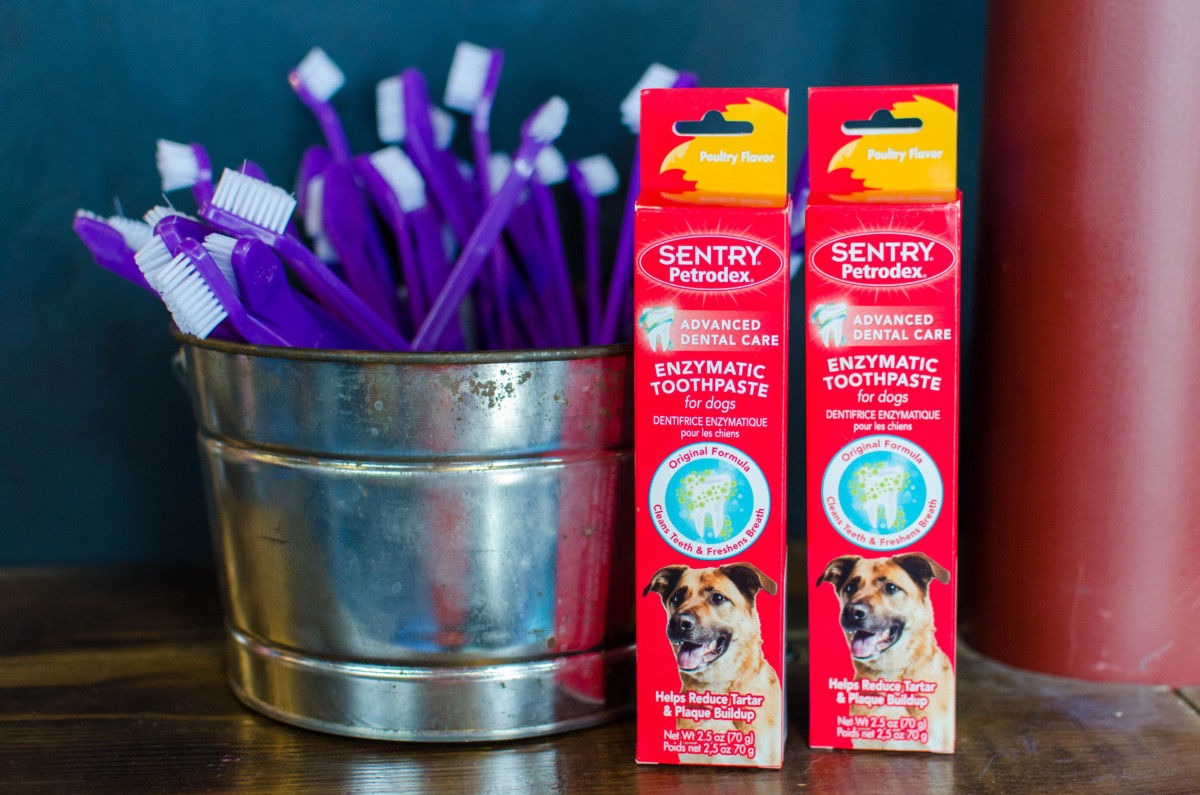 WEEK 4 DEAL: 25% OFF PETZLIFE ORAL CARE GEL!
PetzLife Oral Care Sprays and Gels are specially formulated to eliminate plaque, remove tartar, reverse gum disease and freshen breath immediately. Veterinarian recommended! And best of all? NO BRUSHING REQUIRED! Enjoy 25% off all PetzLife oral care products during the last week of February!