Dog Grooming at Urban Pooch Training and Fitness Center
The Urban Pooch Grooming team uses quality, natural, wholesome products to ensure your pooch leaves looking and feeling like a superstar! Bathing and Grooming are available throughout the week. Bathing is available 7 days/week, while Grooming is Monday-Saturday. Please call (773) 942-6445 for an appointment. A WASH-UP! can usually be accommodated on short notice.
CHOOSE FROM ONE OF THE PACKAGES BELOW.
Bath/Groom as of February 1, 2022, Price Adjustments vary by service - please ask your Groomer or Bather for details specific to your Pooch.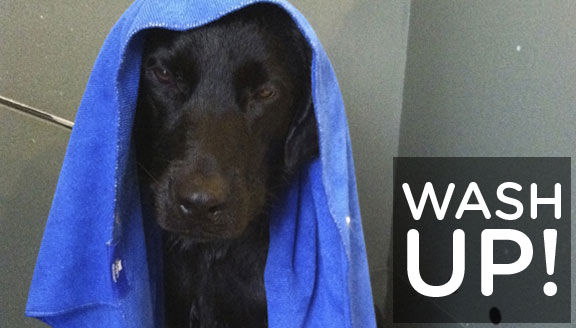 Wash UP!
A comfortable introduction starts the bathing process. Your pooch gets gentle attention & affection as the bather gets a feel for the unique attention your dog needs. Your pooch will have a two-cycle rinse-and-wash from our expert bathers. We use only the most gentle shampoos. We calmly towel dry your pooch and use only the minimum possible blow drying. We then trim their nails (with ultra-smooth Dremel service upon request), clean their ears and brush their teeth. Once your pooch is dry, we brush them and do a final inspection before we call you to pick them up!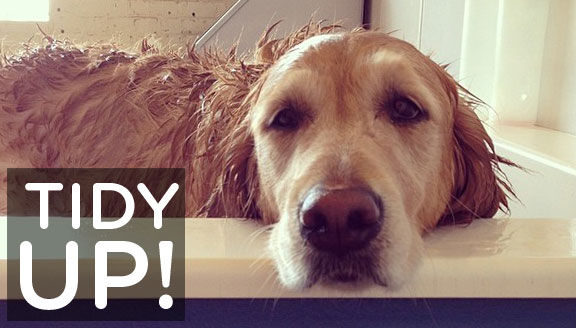 Tidy UP!
A Tidy UP! includes everything included in the Wash UP! as well as a face trim (no more hairs in the eyes), pad and paw trim, and a sanitary trim or shave. This must be booked with Deb, Amber, or Kimberly, our groomers, to attend to your pooch's needs!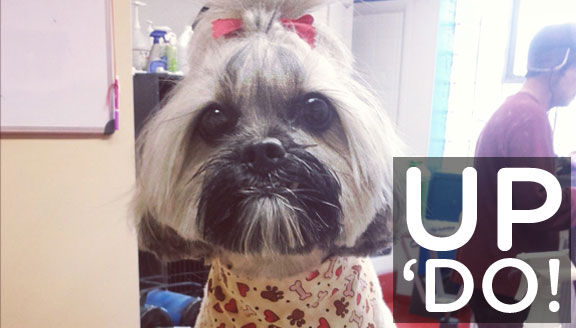 UP 'DO!
Everything included in Wash UP! plus a full body haircut to breed standard – or your own style catered to your dog's unique personality! We love pictures, descriptions or even adjectives – get creative and let a new side of your dog show through!
UPGRADE WITH THESE SPECIALTY PACKAGES!
Add-Ons To Grooming Packages
Panel only seen by widget owner
General Rules
---
Personalized appointments – For the comfort of your pooch, we groom by appointment only. Grooms take 2–4 hours, depending on the size and condition at the time of grooming. We'll call you 15 minutes before your pooch is complete. If you are more than an hour after we call you, you'll be charged an $8/hour fee.
Cancellations – Please provide one day notice. Day-of-groom cancellations will incur an additional fee at the next appointment.
No Shows -Two or more No Shows and the customer must pay in full prior to services are rendered.


More Information
---
We're proud to provide the city's largest team of differentiated, award-winning trainers, who can solve any behavior issue.