Dog Grooming at Urban Pooch
The Urban Pooch Grooming team uses quality, natural, wholesome products to ensure your pooch leaves looking and feeling like a superstar! Bathing and Grooming are available throughout the week. Bathing is available 7 days/week, while Grooming is Monday-Saturday. Please call (773) 942-6445 for an appointment. A WASH-UP! can usually be accommodated on short notice.
CHOOSE FROM ONE OF THE PACKAGES BELOW. Prices vary based on the size of the dog, breed & condition of coat.
Wash UP!
A comfortable introduction starts the bathing process. Your pooch gets gentle attention & affection as the bather gets a feel for the unique attention your dog needs. Your pooch will have a two-cycle rinse-and-wash from our expert bathers. We use only the most gentle shampoos. We calmly towel dry your pooch and use only the minimum possible blow drying. We then trim their nails (with ultra-smooth Dremel service upon request), clean their ears and brush their teeth. Once your pooch is dry, we brush them and do a final inspection before we call you to pick them up!
Tidy UP!
A Tidy UP! includes everything included in the Wash UP! as well as a face trim (no more hairs in the eyes), pad and paw trim, and a sanitary trim or shave. This must be booked with Deb, Amber, or Kimberly, our groomers, to attend to your pooch's needs!
UP 'DO!
Everything included in Wash UP! plus a full body haircut to breed standard – or your own style catered to your dog's unique personality! We love pictures, descriptions or even adjectives – get creative and let a new side of your dog show through!
UPGRADE WITH THESE SPECIALTY PACKAGES!
Add-Ons To Grooming Packages
General Rules
---
Personalized appointments – For the comfort of your pooch, we groom by appointment only. Grooms take 2–4 hours, depending on the size and condition at the time of grooming. We'll call you 15 minutes before your pooch is complete. If you are more than an hour after we call you, you'll be charged an $8/hour fee.
Cancellations – Please provide one day notice. Day-of-groom cancellations will incur an additional fee at the next appointment.
No Shows -Two or more No Shows and the customer must pay in full prior to services are rendered.


More Information
---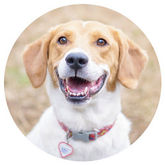 Teeth Brushing
Protect against bad breath, tooth loss, and gum disease with regular teeth cleaning for a healthy smile.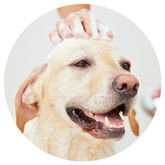 Thera-Clean®
Shampoo therapy is necessary for pets with dermatologic ailments. A pet's coat operates like a magnet for all types of dirt, dander, toxins, fungus, bacterias, and irritants. To receive the optimum benefit from therapeutic shampoos, topical contact time during the course of application is very important. Allowing the shampoo to sit on the skin allows it to get in the skin to provide soothing moisture. Another important step of using dog shampoos is rinsing because surfactants can produce skin irritation when they are not totally removed. Therapeutic shampoo will leave your dog' skin healthy, smooth, pliable, shiny, and manageable.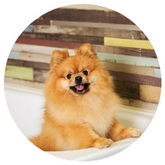 Sanitary Trim
For long hair doggies, sanitary hair cutting may be needed to cut long fur from around the bum.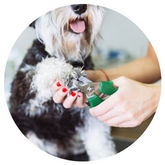 Nail Trim
We cut nails to a prudent length, just short of the toenail quick. Nail trimming prevents painful nail cracking or nails breaking.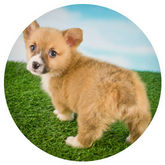 Anal Gland Expression
Anal gland expression can help hinder symptoms connected with anal gland irritation. Glands can become infected if liquids are not drained naturally.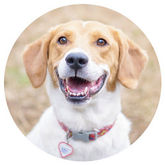 Bath & Brush
Our bath service includes shampoo matched for your pets' coat type, leave in conditioner, brush out, nail trimming and filing, and ear cleansing.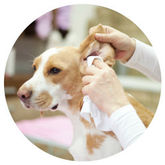 Ear Cleaning
A dog's ears are delicate and vulnerable to infection, excessive wax buildup, and ear mites. Cleaning your pet's ears reduces build-up to help hinder infections and reduce the smell.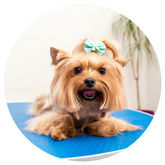 Face Trim
Several pooches need a haircut from around their face. Our groomer will be able to help you identify the perfect style for your dog.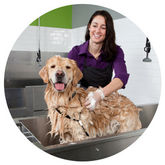 Full-Service Grooming
Your pet is going to be given a bath, clipped, combed, and beautiful head to toe.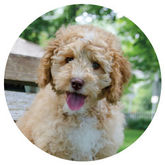 Haircut
We provide breed-specific haircuts. Cuts feature shampoo, dry, and hair trimmed on their head, paws, and bum.
We're proud to provide the city's largest team of differentiated, award-winning trainers, who can solve any behavior issue.