"LESS PLAQUE. LESS TARTAR. MORE SMILES."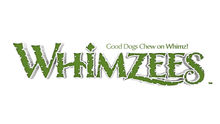 Urban Pooch Training and Fitness Center is proud to carry Whimzees in Chicago, Illinois. We're a company of dog-lovers, people-lovers and Earth-lovers. We're obsessed with bringing only the best, healthiest and most-fun dog products to the world. And we do it in a sustainable, socially-responsible way.
Dog Chews & Treats:
Chews & Treats for Dogs: Brushzees, Stix, Hedgehog, Cross Bone, Alligator, Veggie Ear, Rice Bone, Veggie Strip, Veggie Sausage
We're proud to provide the city's largest team of differentiated, award-winning trainers, who can solve any behavior issue.